4 Asian Rice Bowls To Curb Your Hunger
Asian cuisine is well-known for its excellent seasoning and taste. While ginger, garlic, and chilies are at the heart of Asian cuisine, rice is also a staple ingredient in many Asian recipes.
If you're looking for a quick and delicious fix to satisfy your cravings, Asian rice bowls are the right choice, without any doubt. They are the easiest to make, nutritious, packed with flavors, and impossible to resist.
Here are a few Asian rice bowls you must try if you're a rice lover.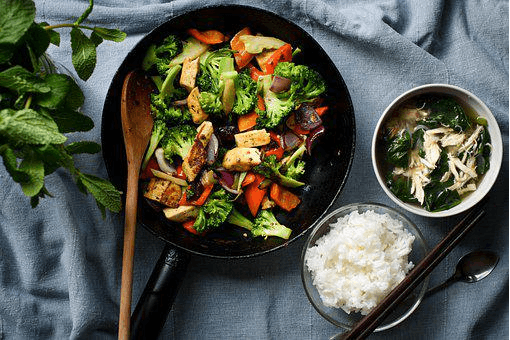 1.Classic Chicken Rice Bowl
Packed with flavors, this nutritious and fulfilling bowl combines rice, grains, and fresh vegetables, topped with chicken and your favorite flavored sauce for a full meal for one. It hardly takes 15-20 minutes to prepare and is ideal for lunchtime. You can also have it when you're on a diet by replacing white rice with brown rice for a healthy meal.
2.Chipotle Quinoa Burrito Bowl
A chipotle-flavored burrito bowl loaded with veggies and quinoa makes up for a healthy and sufficient nutritious dinner. It has spices, roasted red peppers, cucumbers, and olives, giving you an experience of a lifetime and leaving you wanting more. Serve with a squeeze of lemon and a glass of chilled Italian white wine, and there's no better combination.
3.Indian Grain Bowl
Rich in protein, these grain bowls are perfect for a week of nutritious, delectable lunches. Cooked with bulgur wheat, it's also rich in fiber and cooks quicker than usual rice bowls. Topped with cilantro salsa sauce and broiled chicken, serve these bowls with a squeeze of fresh lime juice to balance the flavors perfectly.
4.Quinoa Chicken Buddha Bowls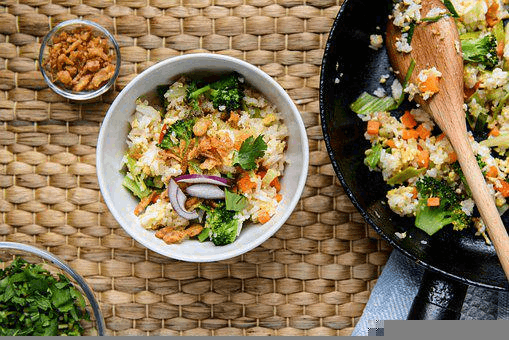 If you're a fan of chicken thighs, you're going to love buddha bowls. Buddha bowls are packed with protein and are so flavorful that each bite brings you a different flavor and texture. The salad dressing with quinoa over juicy chicken thighs makes it a delightful experience. You can also prepare it with pre-cooked chicken or chicken breasts, but thigh pieces would do full justice to the power bowl.
Looking for some mouth-watering rice bowls to satisfy your taste buds? Billy Quon's SUR brings you a variety of rice bowls to tantalize your taste buds and make you want more.
Our waffles and crispy fried chicken with a French dip are a must-try. Our fine dining restaurant offers everything from burgers, salads, and sandwiches to exotic seafood. You can also place an order from the convenience of your home.
Reach out to us today for delectable meals if you're in Carmel, CA.