4 Ways to Eat Waffles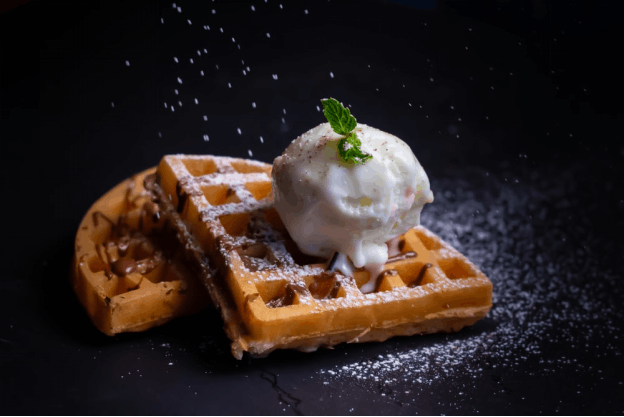 It's time to reinvent how we view waffles. It's not all about butter, cream, and golden syrup, people! Yes, waffles are simply perfect on slow, sleepy mornings but have you ever tried having a hearty waffle meal for lunch or dinner? No sweetness, no syrup, just a savory delight? No?
Well, here are some absolutely tantalizing waffle meals you need to try today.
Nachos with Chicken and Waffles
Whether you have them for breakfast, lunch, or dinner, chicken and waffles make for a perfect pair. So, break breakfast traditions and cook up this Southern dish with a twist.
All you've got to do is quickly whip up some waffle batter and add in shredded cheddar cheese, jalapenos, and scallions. Cook this up and cut the giant waffle into bite-sized pieces, top with a homemade cheese cause, fried chicken, scallions, and of course, jalapenos.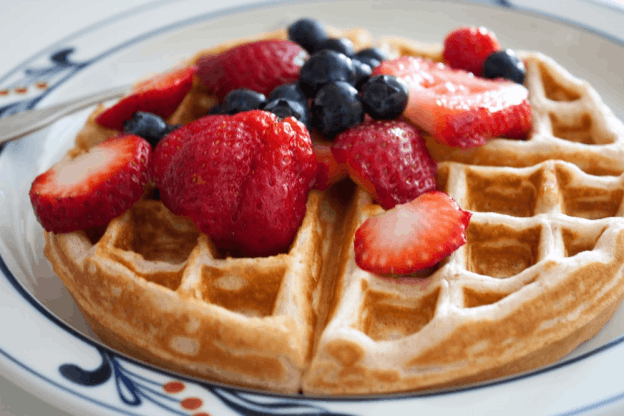 Ramen Waffle Sandwich
Ramen and Waffles? Yes sir! Ramen is well-loved for a reason — you can practically make anything out of it. So, here's an amazing creation: waffles made of cooked ramen slathered with mayo, hot sauce, egg, fried chicken (if you want), cheese, and bacon. The result? A sandwich you'd want again and again.
Tex-Mex Potato Waffles
Oof. Potatoes are the king of all veggies and are delicious in any form. So, how about we make waffles out of them? This tex-mex mix is made out of shredded potatoes that are crisped in the waffle maker. Top them with egg, cheese, salsa, jalapenos, and enjoy it as your new breakfast or brunch food.
Veggie Waffles
These healthy and hearty, veggie waffles are made with grated spinach and zucchini. Top them up with a hash made of potatoes, sausage, cheese, carrots, bell pepper, and onions, and enjoy a hot meal.
Book Sur for an After-Hours Dessert Party
Are you searching for a chic restaurant in Carmel, CA, to host your after-hours dessert party? You can always depend on Billy Quon's SUR. We're a well-loved fine dining restaurant in Carmel, CA that offers a mouth-watering menu that includes fried chicken, seafood, burgers, and more.
Whether you're celebrating a birthday, a big weekend, or a wedding party, you can book us for a sweet affair where you can bring 30–90 of your closest friends over to enjoy delectable treats at just $795 (tax + gratuity).
Contact us today to inquire more.