How To Plan A Perfect Date By The Sea
Spending quality time with your partner is essential to keep the spark alive. In addition to being very romantic, a surprise date is a sweet gesture that shows you care about your relationship.
The seashore exudes a romantic aura and is perfect for a romantic date—maybe it's the spectacular view of the vast ocean, the sound of the waves crashing on the shore, the cold wind, or the stunning sunset. While going to the beach is a terrific idea, here are some fantastic ways to increase the charm and make your next date memorable.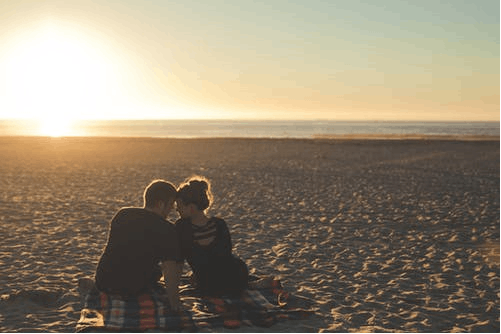 Take Something to Eat
A date is incomplete with drinks and food. Pack some wine, cold cuts, crackers, sandwiches, and other snacks to enjoy in a picnic basket. You can also order food from chic restaurants in Carmel.
Don't forget napkins, a blanket, and water. You must not miss anything essential that might ruin the moment for you. A toast to any partnership is best made when gazing out over a vast open ocean with gentle tides and a stunning horizon.
Choose a Tranquil Area to Unwind
Select a peaceful area where you may unwind. Lay out your picnic blanket and set out the snacks and beverages you packed. You can also lie down and stargaze if the sky is clear.
Put your phones away and take in the time with your loved ones. Enjoy each other's company while discussing a myriad of topics. Use your phones only when you want to capture your precious moments.
Enjoy the Sunset
If you want to make the most of your date by the sea, you must catch the sunset. There's no better place to propose to your loved one to spend the rest of your life with them than at the beach with the sun setting in front.
Perform a quick Google search to know when the sun will set so that you can plan your date accordingly and reach well before the time to enjoy the most peaceful and stunning view with your partner hand in hand while sipping on your favorite drinks.
Take a Stroll down The Beach
Remove your footwear and feel the sand to have a relaxing and soothing moment. Dip your bare feet in the water and enjoy the ambiance and the environment. Walk hand in hand as you talk about your interests, fears, and anything you like while walking down the beach. Enjoy the moment in trying to know each other more and better.
Order Vegetarian Food Online From A Chic Restaurant in Carmel
A beach date is a low-key but romantic date you'll remember for a long time. Spending time together doesn't have to be fancy every time—just good food and location are enough.
Billy Quon's SUR provides a variety of delicious and mouth-watering dishes. We also offer delicious lunch and dinner options to satisfy your taste buds, leaving you wanting more.
Our fine dining restaurant in Carmel has it all for you, including unique seafood, burgers, salads, and sandwiches. You can also order online before hitting the beach with your partner!
Contact us today for tasty meals.