The Top 4 Things to Do in Carmel, CA
Carmel-by-the-Sea is like the gooey center of an otherwise hard candy that's California. Despite being a famous beach destination, the city retains much of its quaint natural charm. It's the perfect place for pretty much everyone.
Here's every solo, couple, and group thing you can get up to while you're in the beach city.
1.Tour the Carmel Mission
The Carmel Mission is a tourist hotspot and an active church built by the Spanish missionaries back in 1771. Despite undergoing multiple restorations over the centuries, the church still retains its original bell tower and bell.
You can spend an entire day just walking around the church grounds, taking in the historic story-etched fountain, gardens, chapel, and built-in museum. Come alone for some divine contemplation or with your family, but be sure to check ticket availability because admissions are limited.
2.Take the Scenic Road
The Scenic Road is so pretty it's a tourist destination all its own. It's a one-way oceanfront road with charming cottages on one side and a glorious coastline on the other. Unfortunately, it gets quite a bit of traffic, so a solo journey is pretty much out of the question.
If you're not the driving kind, there's also a path running alongside the road that's perfect for running and walking. Dogs, albeit on a leash, are allowed on the path. The path also breaks off into stairs at regular intervals, leading down to benches and plenty of sitting areas for people to just sit and breathe the fresh, untainted air.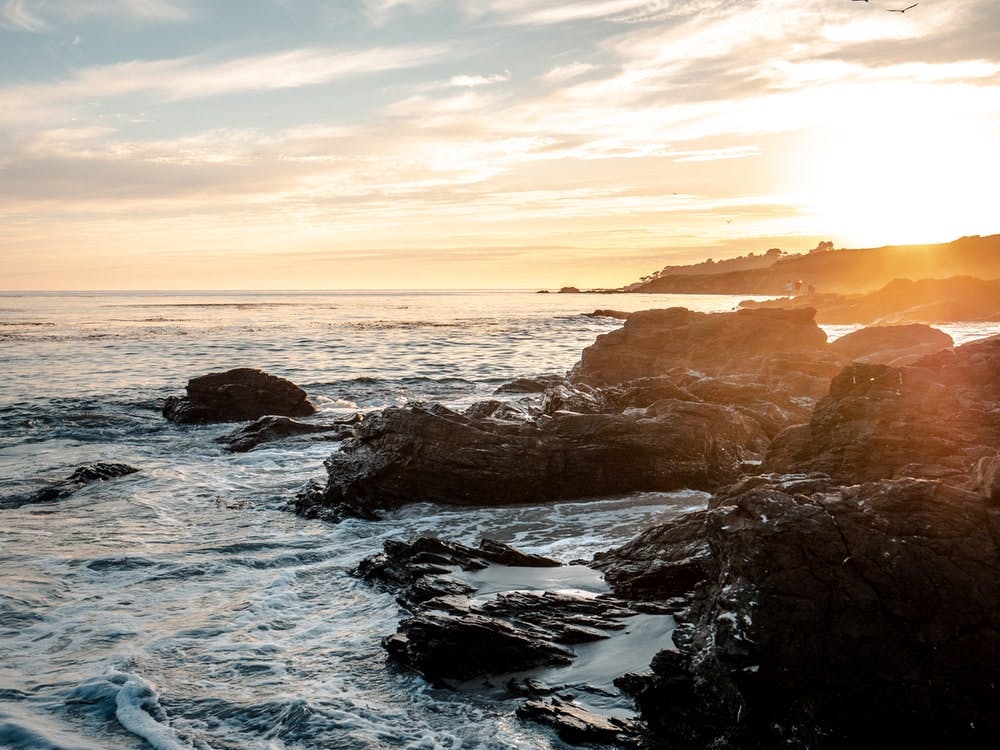 3.Window Shop at Ocean Avenue
Ocean Avenue is the main street running right through the tiny square mile village of Carmel-by-the-Sea. It's lined with shops, galleries, restaurants, brasseries, and cafes on both sides.
While there, be sure to visit the historical Cottage of Sweets, a British-style candy shop that looks like something out of Hansel and Gretel without the sinister murder plot.
We would also suggest you clear out an entire day for the walk. The village might be small, but it's packed with so much history and 'gram-worthy moments, you'll be at the tail end of your day by the time you're done.
4.End Your Day with SUR at The Barnyard
Speaking of ending your day, the SUR is just a half-hour walk down Ocean Avenue. The restaurant was recently named 'Carmel Small Restaurant Of The Year' by popular vote, and for good reason, too.
Visit the local restaurant and order anything off the menu, be it chicken entrées, vegetarian food, or seafood. Go there for fine dining or some late-night food, and they'll always manage to impress you.
Make a reservation today.